Ottawa is not only the capital city of Canada, but is also home to some of the most delicious Asian food in the county. In particular, Ottawa has some of the best Chinese food at a variety of restaurants. But which restaurants are the best?
Without any further ado, let's take a look at some of the best Chinese and Asian food restaurants in Ottawa.
1. So Good
📍 717 Somerset St W, Ottawa, ON K1R 6P7, View on Google Maps.
☎️ 613-233-0138
As it's name would say, So Good has some of the best Chinese food in Ottawa. So Good offers a menu that is plentiful of Chinese food favorites such as spring rolls, soups, noodle dishes, chicken, pork and literally dozens of other choices. If you are a vegetarian, don't worry, So Good offers many vegetarian options too.
In addition to their outstanding and seemingly-endless menu, the service at the restaurant is high-quality. The staff are friendly and welcoming, and you can't beat the prices. It is a small restaurant, but feels incredibly authentic and the atmosphere is very unpretentious.
While the restaurant has recently gotten new owners, they have continued the tradition of offering amazing dishes, with large portions to boot. Peter So, the original owner, would be proud of how the restaurant is run. In addition to Chinese food, So Good also features Vietnamese and Thai dishes.
2. Yang Sheng
📍 662 Somerset St W, Ottawa, ON K1R 5K4, View on Google Maps.
☎️ 613-235-5794.
If you want some great food but don't want to leave your couch, you're in luck. Yang Sheng is an Ottawa institution for Chinese food take-out and delivery. Of course, you can also dine-in if you'd like. Their restaurant features Chinese and Asian food staples like dim sum, chicken balls, ribs, and a variety of tasty combos.
No matter what style of cuisine you like, Yang Sheng will have something for you.While the restaurant is a little rough around the edges, that adds to its charm for many people. It reminds you of an old-fashion Chinese food restaurant, and has dedicated clientele that have been eating there for years.
The prices can be higher than some of the competition, but that is to be expected when getting some of the best Asian food in Ottawa delivered right to your door.
3. Hung Sum
📍 939 Somerset Street West, Ottawa, ON K1R 6R8, View on Google Maps.
☎️ 613-680-3228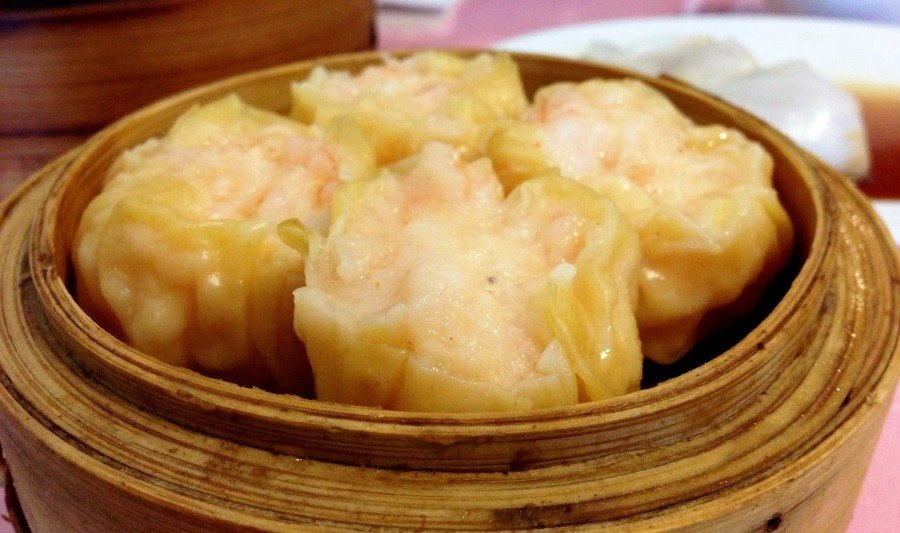 If you and your family are a fan of dim sum, be sure to stop in at Hung Sum for perhaps the finest in the city. Of course, not to be outdone, the rest of their menu is full of some of the best Chinese food in Ottawa. Anything you are craving, they are confident they can eliminate your craving.
After shutting down in 2015 for a few years, Hung Sum and its owner Han Biao Lin are back with a vengeance. He is very picky at what he cooks and serves, which is why the food is so good. They offer mouthwatering dishes fit for a king, and do it out of a new and larger space than they had in the past.
Still, the restaurant still retains the very low-key and humble vibe that older patrons will remember and love. It is clean, inviting and a comfortable and relaxing place to enjoy some of your favorites.
4. Jadeland
📍 625 Somerset St W, Ottawa, ON K1R 5K3, View on Google Maps.
☎️ 613-233-0204
Ottawa's Chinatown as a whole brim with mouth-watering Chinese cuisines but Jadeland is in a league of its own. This is the place to go if you want something out of the ordinary – each meal is not only a treat but an adventure. If you are open-minded, expect to treat your taste buds to something a little more intense (in a good way) than your classic take away. The next time you feel the need to explore some new Chinese food, look no further than Jadeland!
5. Mandarin Ogilvie
📍 1173 Ogilvie Rd, Ottawa, ON K1J 1J9, View on Google Maps.
☎️ 613-749-8838
Ever wondered why Ottawans can't stop talking about their dim sum? The answer is simple – Mandarin Ogilvie. No doubt many other Chinese restaurants in the Canadian capital serve this delicacy but there's something special about the one served by Mandarin Ogilvie. We aren't sure whether the magic is in the recipe, the great ambiance or the love accompanying the meal. But it is really one of the best Chinese food Ottawa joints.
6. Golden Palace
📍 2195 Carling Ave, Ottawa, ON K2B 7E8, View on Google Maps.
☎️ 613-820-8444.
If you're in the mood for traditional Chinese dishes in the nation's capital, be sure to stop at the Golden Palace Restaurant. For numerous decades, it has been serving some of the best chinese food in Ottawa to hungry patrons.The decor and design of the place is quite traditional and outdated by modern standards, but that isn't necessarily a bad thing.
Many people love it and it is authentic as it comes. While their entire menu is stocked full of options, their egg rolls in particular are beloved by visitors. They are unique and you would be hard-pressed to find better in the city.
If you check out reviews and ratings of the restaurant, most will mention the egg rolls, which is a testament to how good they are. There is a reason why the restaurant has been around for nearly 60 years, so pay them a visit and find out why.
7. Royal Treasure
📍 774 Somerset St W, Ottawa, ON K1R 6R1, View on Google Maps
☎️ 613-237-8827
While the outside of this establishment might not look like much, go inside and you will be served some fantastic food. Their General Tso, noodles, fried rice and nearly everything on their large menu is to die for. Also, the value of the food is incredible. You may be shocked at how affordable many of their large portions are. They're also full licensed, for those who want a beverage with their meal.
The restaurant has limited space and is very popular, so if you plan on going at a busy time of the day, it's a good idea to call ahead. Once you arrive, you will be greeted by service that is not only friendly, but also incredibly fast. The combination of taste, price and service make this a place you don't want to miss.
In addition to these fantastic Asian restaurants in Ottawa, there is also an Asian food festival that is worth checking out in the city. The Ottawa Asian Fest night market is a 3-day summertime market that brings incredible food, performances and entertainment from surrounding areas.
8. Yangtze Dining Lounge
📍 700 Somerset St W, Ottawa, ON K1R 6P6, View on Google Maps
☎️ 613-236-0555
Last but not least is the ever-busy but super inviting Yangxte Dining Lounge. Like Mandarin Ogilvie above, Yangzte is well known for its out-of-this-world charming dim sum recipes. If you can get past the rather dull and seemingly outdated décor elements, you will certainly treat your taste buds to a slice of heaven. Some of the must-try dim sum dishes in Yangzteinclude steamed beef ribs, chicken feet, pork spare ribs, beef tripe, Shrimp Siu Mai, peanut dumplings, and HarGow. Don't worry if you aren't into a dim sum; Yangzte will take care of you too. Their sweet and sour pork, snow peas, and shrimp with cashews will definitely blow your mind. Just ensure that you reserve your seat ahead of time as the eatery can get quite full fast.
That's just about it with our must-try Chinese restaurants in Ottawa. There are plenty more amazing options but these make for our best Chinese food Ottawa eateries. Best of luck as you roam Chinatown in the hopes of quenching your hunger and desire for Chinese food.