Vancouver's Asian community is quite large. As such, Vancouverites have access to a diverse array of Asian restaurants that goes far beyond your typical Chinese fare. Tourists and residents need not travel far to discover the best Asian restaurants in Greater Vancouver. While there are countless destinations for Asian cuisine, we have chosen the region's five best.
1) Hapag Ihaw-Ihaw Restaurant
📍 5432 Victoria Dr, Vancouver, BC V5P 3V7, View on Google Maps.
☎️ 604-428-0097.
The Philippines boasts a wide range of mouthwatering foods. Fortunately for Vancouverites, an authentic Filipino dining experience is close at hand. The Hapag Ihaw-Ihaw Restaurant features an extensive menu loaded with flavorful Filipino favorites. Whet your appetite with a couple of lumpias or barbecued meat skewers as you decide on your main course.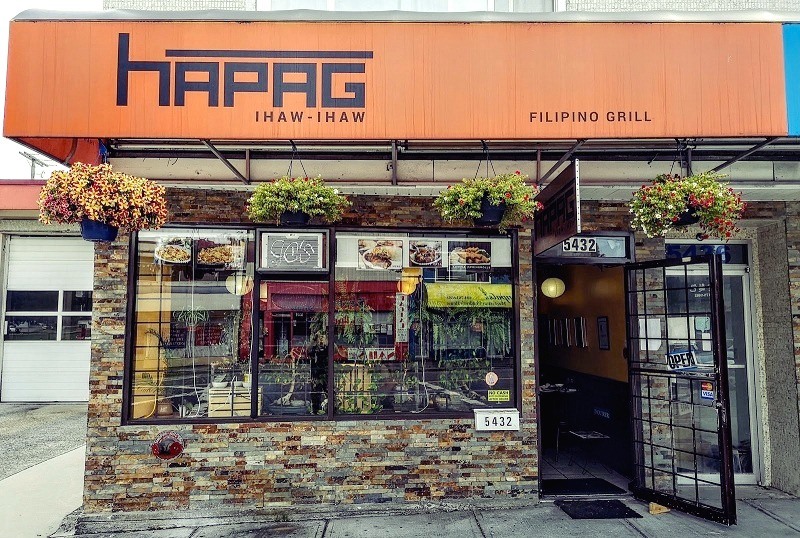 Try one of the house specials like the crispy pata and sizzling sisig or indulge in a plate of tender barbecued pork slices. Chicken lovers will have a hard time deciding whether to chow down on the chicken inasal or the lechon manok. The ensaladang talong, which is grilled eggplant, tomatoes, and shallots topped with a salted egg, is a tasty alternative for those who don't want to eat meat. Of course, no authentic Filipino dining experience is complete without topping the meal off with a refreshing Halo-Halo for dessert.
The Hapag Ihaw-Ihaw Restaurant might not qualify as "fancy" or "upscale", but it serves up some of the best Filipino fares in Vancouver and they do it for a very reasonable price.
2) Miku Restaurant
📍 200 Granville St #70, Vancouver, BC V6C 1S4, View on Google Maps.
☎️ 604-568-3900
If you want to taste the most delectable Japanese food, head to the corner of Canada Place and Howe Street and check out Miku Restaurant. Miku has been offering the best Japanese cuisine since 2008. In 2016, it won Where to Dine's Best Japanese Cuisine Award. It also made it onto OpenTable's list of 100 Best Restaurants in Canada.
While Miku Restaurant is well known for their sushi, they offer so much more. Their lunch menu features several enticing entrees. Get your fill of sumptuous seafood with Miku's Kaisen Soba Peperoncino, a mouthwatering melange of prawns, scallops, squid, mussels, and clams mixed with shiitake mushrooms, sweet pepper, tomato, and chili garlic soy.
Miku's dinner menu has something special to suit anyone's palate. Mull over your main course options over a plate of Ebi Fritters or calamari. Two of the most popular entrees the Kyoto Saiko Miso Baked Sablefish and the AAA Sterling Silver Prime Rib. Those who want to enjoy some theatrics while participating in the preparation of their food should definitely go for the Miku or Aburi. You don't just get to enjoy the best Asian food in Vancouver when you eat at Miku Restaurant, you also experience the sights and sounds of Japan.
3) Chef Tony Seafood Restaurant
📍 4600 No. 3 Rd #101, Richmond, BC V6X 2C2, View on Google Maps.
☎️ 604-279-0083
There are several Asian restaurants to get dim sum in Vancouver. However, if you want to dine on the tastiest dim sum in the Greater Vancouver region, you should venture into Richmond and visit Chef Tony Seafood Restaurant. Winner of the Diner's Choice "Best Dim Sum" award in 2019, Chef Tony offers an appetizing array of tasty treats.
The shrimp and matsutake dumplings, pan-fried pork pandan buns, and pan-fried taro and dried noodlefish cakes are a must-have. The egg white custard tarts and chilled coconut juice pudding go together nicely with the bitter gourd and chicken shred rice noodles. Steamed buns filled with salty egg yolk lava and the flaky almond meat loaf sticks to complete your dim sum experience.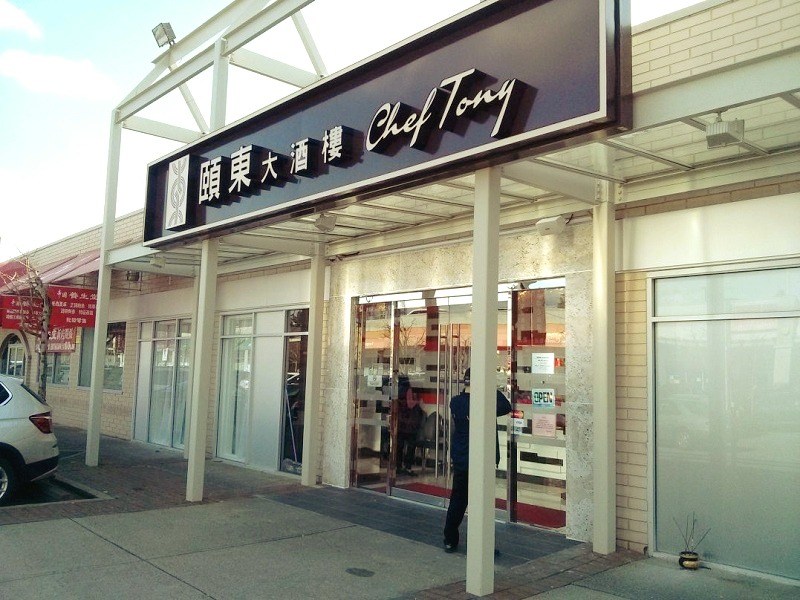 Chef Tony's dinner menu is as equally exquisite. One of Chef Tony's most popular signature dishes is the stir-fried lobster with eggplant, and it's beyond decadent. Try the grilled duck, wagyu beef, or baked lamb belly to find out first-hand why Chef Tony Seafood Restaurant was also named "Best Cantonese Restaurant" in 2019. Chef Tony is, without a doubt, one of the best Asian food restaurants in Vancouver.
4) No. 9 Restaurant
📍 5300 No. 3 Rd #812, Richmond, BC V6X 2X9, View on Google Maps.
☎️ 604-278-7700
Where's the best place to go in Vancouver when the craving for Asian food strikes you late at night? It has to be the No. 9 Restaurant. Located in Richmond's Landsdowne Mall, the No. 9 Restaurant has a massive menu featuring over 500 items. From Asian delights such as ginger beef, Szechuan Shrimp, and succulent lemon chicken to western dishes like burgers and baked fish filet, the No. 9 Restaurant has something for everyone. The best thing? It's open 24/7 making it a prime destination for late-night Asian food in Vancouver.
Mix and match up to eight menu items with combination plates. Try one of No. 9's specialties like sweet and sour pork or honey garlic ribs. There are even loads of heavenly vegetarian meals, including the vegetarian feast and pan-fried tofu. Top it all off with one of No. 9's divine deserts if you can handle it. On top of offering such wonderful lunch and dinner menus, No. 9 Restaurant also serves a nice selection of breakfast platters from 6 AM to 11 AM.
5) Sura Korean Royal Cuisine
📍 1518 Robson St, Vancouver, BC V6G 1C3, View on Google Maps.
☎️ 604-687-7872
Be sure to bring your appetite when you visit Sura Korean Royal Cuisine. Located on Robson Street in the heart of downtown Vancouver, Sura is one of the most popular Asian restaurants in the region. Since opening its doors in 2008, Sura Korean Royal Cuisine has been the recipient of multiple dining awards. The atmosphere, excellent service, and enticing entrees make Sura one of Vancouver's best and most reasonably priced places for Asian food.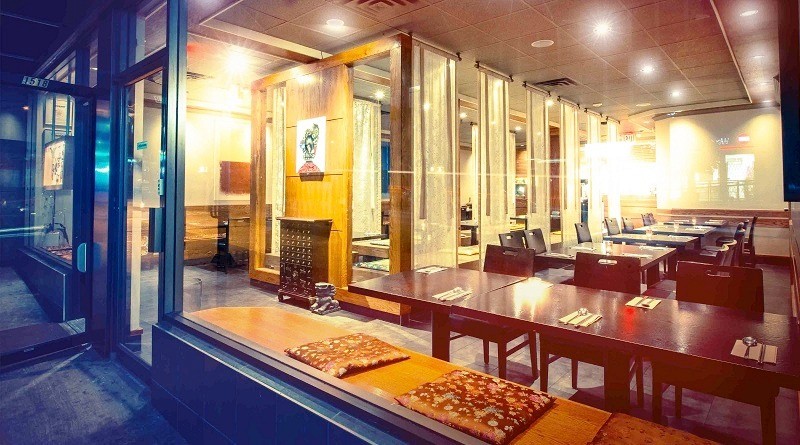 Drop by in the afternoon and indulge something off the lunch menu or come later in the day for a dinner you won't soon forget. Begin your meal with goon mandu, a tofu salad, or organic edamame. Steamed kimchi and Sura's tender pork belly highlights the chef's specials while the marinated grilled chicken thighs in ginseng sauce will make your taste buds explode. Complimenting your fantastic feast with a fine wine or one of the many Korean spirits and cocktails is sure to enhance the experience.