97 2nd Ave East, Vancouver, BC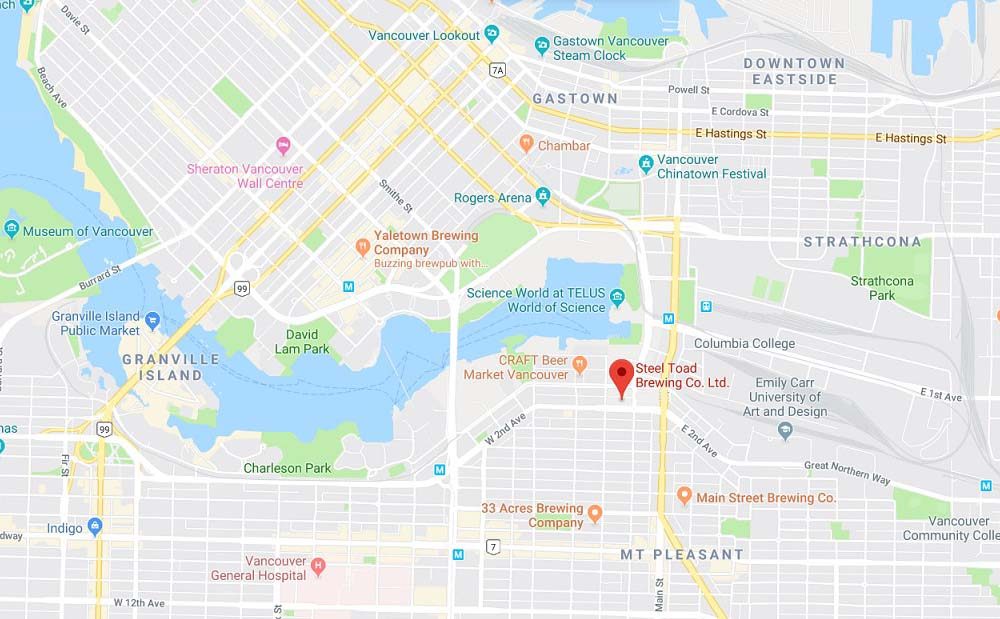 Steel Toad brewery also known as Toad and Co Canada. Steel Toad located in Vancouver. Steel Toad menu is well known as very good menu.
Located at 97 2nd Avenue East in Vancouver, BC, Steel Toad Brewery and Restaurant offers more than locally crafted brews. It serves up delicious eats in an eclectic atmosphere set within a historic building in Vancouver's thriving downtown center.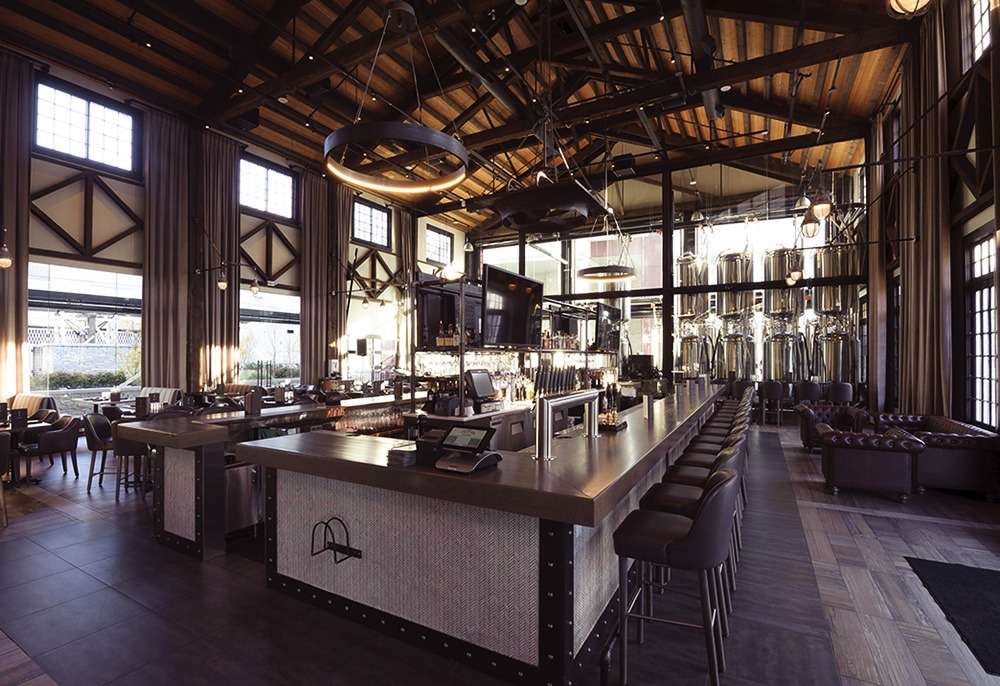 When it comes to beer, Steel Toad delivers a wide cross-section of styles. Dive into a crisp, classic lager, or learn more about steam beer. In the mood for a sour? The Berliner Weiss will do the trick, or you might prefer the raspberry sour or the strawberry sour. Of course, there's plenty on tap during the happy hour for IPA lovers – take a sip of the Kermode West Coast IPA for a classic hops bite or enjoy the East Coast Rye IPA if you're looking for a fusion of different flavors. Other popular libations include the company's witbier and the Farmhouse Double IPA.
The kitchen doesn't disappoint, either. Tuck into a plate of bistro cuisine ranging from thin-crust pizza or mussels and frites to classic comfort food to warm the soul. There are even options for kids. Enjoy daily specials like prime rib roast dinner on Sundays, or indulge in unique apps, such as tuna tartare with avocado. Brunch is always special at Steel Toad, but it's a great choice for a burger at lunch, or a charcuterie board with friends.